Fluvius plays a unique role in society. We perform an important social role in the name of the cities and municipalities for everyone who lives in Flanders. It goes without saying, therefore, that we should act with integrity and ethical responsibility in the performance of our tasks. An ethical approach and ethical conduct are essential to uphold our reputation as a credible and trusted organisation.
Acting with integrity means being honest and upright, and deciding and acting in good faith and good conscience. Such conduct is entirely in line with Fluvius's goal of doing business in a socially responsible way, with Fluvius's values, and with its desire to create a culture of trust within the company. Acting without integrity harms Fluvius's reputation in the outside world.
It also damages credibility within the organisation, and undermines the efforts of all our employees to make Fluvius a Great Place to Work.
The Ethical Charter – part of the Integrity Policy
The Ethical Charter describes what acting ethically means in the professional context of the business, its shareholders and stakeholders. It thus provides everyone at Fluvius with an ethical compass for addressing moral issues, assessing complex situations correctly, making the right decisions and acting appropriately.
It therefore supports Fluvius's values in practice and underpins ethically appropriate decision-making. The Ethical Charter forms one of the parts of the Fluvius Integrity Policy: by publicising it both internally and externally, we give shape to our mission, vision and values for the benefit of all our stakeholders.
Acting with integrity is already required by law…
Fluvius and its shareholders work in a highly regulated environment: the tasks of the Fluvius economic group 1 flow firstly from the public interest mandates that the shareholders have assigned to it, and secondly from the powers and obligations conferred by legislative decrees of the Flemish government. And, of course, the Fluvius economic group is also subject to Federal and European regulations. Although the Ethical Charter is not intended to provide a complete summary of these laws and regulations, we will nevertheless highlight a few of them.
The Energy Decree imposes a duty of non-discrimination, a duty of responsibility and a duty of professional secrecy on the personnel and management of the Fluvius economic group. There is also a rule on conflicts of interest for directors of the operating company, Fluvius System Operator, and upper limits are imposed on the annual remuneration of the managing director, the CEO and the members of the management committee.
The group is also subject to a number of specific legal obligations. The various intermunicipal associations (OVs) that are shareholders of Fluvius must comply with the Local Authorities Decree. This, too, contains a rule covering conflicts of interests for directors. Our contacts with suppliers and subcontractors are almost always subject to the legislation on government contracts. This legislation contains specific provisions on the holding of multiple offices in order to prevent and punish corruption.
We also draw your attention to the EU Directive on the protection of whistleblowers (EU/2019/1937) of 23 October 2019, also known as the Whistleblower Directive. Under the Directive, whistleblowers are protected against dismissal, demotion, intimidation, the withholding of promotion, discrimination, coercion, etc. Persons who help whistleblowers, such as colleagues and family members, are also protected.
The Directive also contains a list of support measures introduced for whistleblowers, such as the provision of information and advice on legal remedies against reprisals and access to legal aid. Businesses and government bodies are required to set up internal reporting channels: firms with more than 50 employees must have mandatory reporting channels for handing reports from their employees or officials, directors, trainees, etc.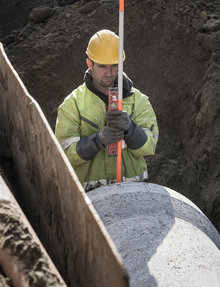 … and Fluvius goes beyond what is legally required
The legal obligations are incorporated into Fluvius's processes and work instructions. The articles of association of the intermunicipal associations include an extended version of the legal rules on conflicts of interest
The provisions on corporate governance, for which Fluvius has drawn up a Corporate Governance Charter, also play a role – Fluvius thus does more than merely complying with the legal obligations incumbent upon it. The application of our values, the roll-out of the cultural trajectory of the company and the principle of Corporate Social Responsibility (CSR) also show what we define as integrity for our employees.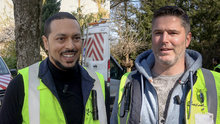 What do we expect at Fluvius?
1. Our values
We uphold our values of 'driven by professionalism', 'respect', 'commitment', 'stronger together' and 'customer first': this necessarily implies an open and honest corporate culture that strives for improvement and cooperation in the performance of our tasks.
Fluvius puts the customer first. That means that the company and its employees act in the interests of the stakeholders and society for whom we generally perform our work. The passion for professionalism of Fluvius and its employees ensures not only that we work safely and excel in technical matters, but also that we act decently and properly. We have respect for our company, for each other and for our customers, and respect for the tools and materials we use to do our jobs. Commitment means, among other things, that we keep our word. We make sure we are 'stronger together' partly by behaving towards each other with integrity and solidarity.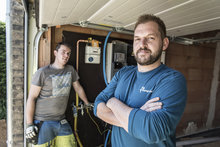 2. 2. Employee first: shared leadership, a culture of trust, and striving for continuous improvement
We encourage teams and employees more and more to take control via shared leadership in a culture of trust. What that means is that Fluvius provides room for initiative and encourages staff to think for themselves, contribute ideas and act autonomously. At the same time, it means that we can take responsibility for our actions and be transparent about our decisions.
It also means that we check whether others disagree with our ideas, that we can and do talk openly about conduct or decisions that fall short of our standards of integrity, and that we invite each other to give honest feedback on our conduct and correct it if need be. Lastly, we at Fluvius want to create a safe environment to talk about mistakes, so that we always continue to learn.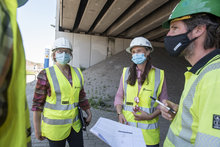 3. Corporate Social Responsibility
Fluvius upholds the principles of CSR or Corporate Social Responsibility. For instance, we treat the resources we use sustainably and with care, and the same goes for our employees. In this regard, we refer you to the CSR Charter, in which Fluvius clearly states the CSR principles that the company applies and the commitments we make in respect of the various aspects of CSR.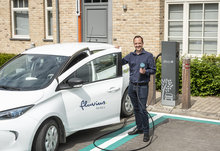 4. Transgressive behaviour: zero tolerance
Everyone should feel good at Fluvius. We draw a clear line when it comes to transgressive behaviour 2. Fluvius stands for absolute zero tolerance.
We offer a framework that serves to prevent this kind of behaviour and offers help to victims, via a specific page on our intranet, a targeted campaign and (additional) support from specialised staff members such as the counsellors, social assistants and the occupational medical team.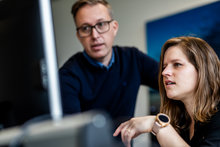 Implementation and checks
Help with practical application
How to act ethically and responsibly is not always obvious. Before you take any given decision, it is worth making the effort to stop and think about whether or not it passes the following tests:
the mirror test::
Can I look myself, my colleagues or others in the eye if they know what I have done?
the front page test:
Would Fluvius's image be harmed if my decision appeared on the front page of the newspaper?
the harm test:
Does my decision bring Fluvius into disrepute?
the reciprocity test:
How would I feel if someone acted the same way towards me?
the generality test:
What would our society be like if everyone acted this way?
the reasonable person test:
What would a reasonable person think and do in the same situation?
Acting with integrity – a matter for all of us
Managers are the first point of call for our employees for this topic as for any other. Fluvius also encourages open dialogue among colleagues. We believe it is important to ask the whole team about concerns and objections, including for decisions that relate to acting with integrity.
Supporting material is used in regular, topic-based talks at all team meetings in the company to help all employees to have such discussions and take decisions in their everyday lives.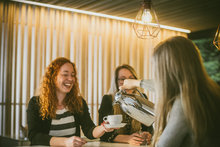 Reporting unethical conduct
Fluvius operates an independent, easily accessible procedure for the reporting, investigation, handling and, where necessary, punishment of irregularities and breaches of ethical principles. The safety of any person reporting such breaches is fully guaranteed in all cases.
Reporting via different channels
Any employee who is directly or indirectly confronted with unethical conduct can report it to their line manager. The normal communication channels at Fluvius and De Stroomlijn can be used to report breaches.
In addition, Fluvius provides a variety of ways to make a report confidentially for both employees and external parties:
via a letter to Fluvius Deontologische Cel, Brusselsesteenweg 199, 9090 Melle
via a specific email address: 

Fluvius-DeontologischeCel

[at] fluvius

[dot]

be
via a specially created input field.
These reports are all handled in the strictest confidence by a specific, cross-disciplinary unit (the Ethics Unit) managed by the company's legal department.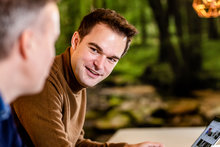 Assessment and reports to management
Acting with integrity is a matter for every one of us at Fluvius – a key part of shared leadership and employee first involves emphasising a corporate culture of openness and trust, with honest, concrete feedback between colleagues, employees and managers.
Among the things we ask about in the annual Great Place To Work survey are the integrity of the company and its management: to what extent do employees experience fair and respectful treatment and a credible management team? More formally, care is taken to live up to goal of integrity in a variety of ways:
The Ethics Unit reports to management and can propose preventive actions based on the reports it receives;
Management and the Fluvius Audit Committee are kept informed by the Internal Audit department..
Through this ongoing system of reporting and regular assessment, we strive to achieve an ever-growing awareness of what acting with integrity means within our business and for a continuous improvement in the means and methods that Fluvius employs to make acting with integrity a matter for every employee.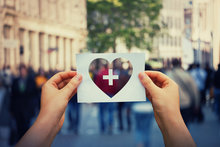 By further developing the integrity policy, we are of course making another contribution to our values and culture, so that we can keep moving forward together in an atmosphere of openness and passion for our work.
1 The 'Fluvius economic group' is Fluvius System Operator cv, the group of companies that are Fluvius's shareholders, Fluvius OV and the subsidiaries of Fluvius System Operator.
2 Transgressive behaviour includes violence at work, undesired sexual conduct at work and bullying at work